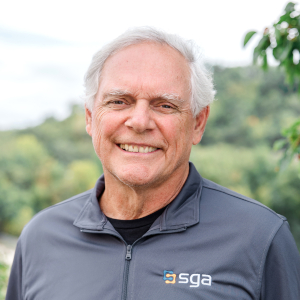 Gary Stock
Founder
While SGA has grown steadily since its founding in 1982, Gary's motto has never changed: "First listen to our partners, then make it happen!" His dedication to fostering a strong leadership team over the years now allows him to pursue his passion for ministry in South America and Alaskan fishing adventures.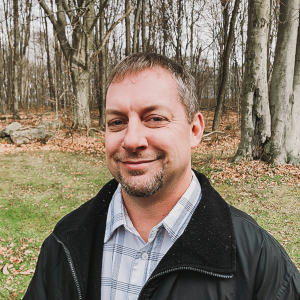 Mike Stock
CEO
From a young software engineer who authored many aspects of SGA's core accounting system in the late 1990s to its CEO today, Mike has always been focused on how to best serve SGA's partners. He continually strives to eliminate roadblocks for staff so they can flourish in their roles and as a team. His Central Pennsylvania home is well suited to his love of snowboarding and dislike of coconut.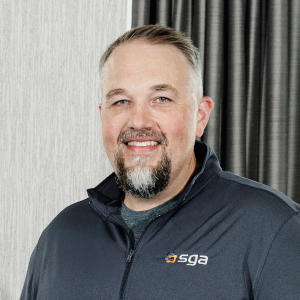 Andrew Harchak
COO
Andrew worked as a software developer for seven years before finding his home at SGA in 2011. His inquisitive nature and ability to dream big help him to propel SGA's product development, as well as fuel his passion for international travel. He has lived in Brazil for four years, backpacked 7,000 miles across seven African nations, and visited 27 countries (and counting!)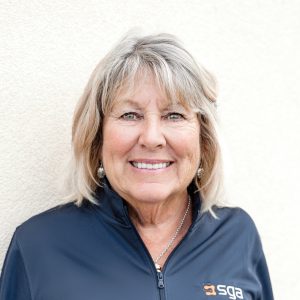 Deb Stock
CFO
Deb has been at SGA since its founding and knows the SGA Accounting system inside and out. She loves helping people, whether it's answering support questions for an SGA client or teaching a new skill to one of her 23 grandkids! She is happiest surrounded by the noise and chaotic fun that comes with a large family gathering, whether it be sharing a meal, sing-a-longs, or playing backyard sports.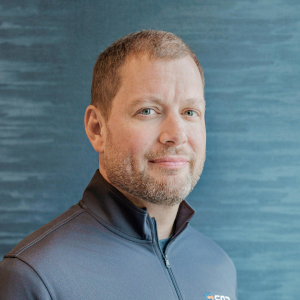 Jeff Stock
CTO
Jeff began coding in high school and has been with SGA since 1998. He is the primary architect of both SGA Accounting and the SGA Pulse member management system. He now leads the development team and provides technical vision and oversight across all systems. Outside of work he is a devoted husband and father of five who still finds time for the occasional mountain bike ride or round of disc golf.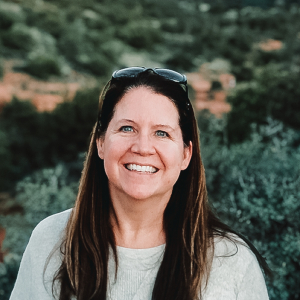 Dana Snyder
VP of Product Advancement — SGA Pulse
Dana grew up in the YMCA — from preschool swim lessons to "smooching the moose" at Camp Wapsi to her first part-time job as a lifeguard. After earning her graduate degree in the social determinants of health, she served the YMCA professionally for over 12 years in various operational and association leadership positions before joining SGA in 2016. She loves improving systems and processes, sad country songs, and key lime pie.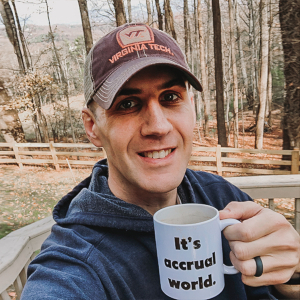 Ed Watkins
VP of Product Advancement — SGA Accounting
Ed is a CPA who has worked in industries as varied as Aerospace & Defense, Healthcare, and now Non-Profit. He has used a wide range of ERP platforms, and his experience being "on the other side of the screen" helps him design new SGA features. He is a self-proclaimed electronics nerd, especially audio/video. Give him a massive screen, surround sound, and a good movie...and skittles, and he could disappear for days.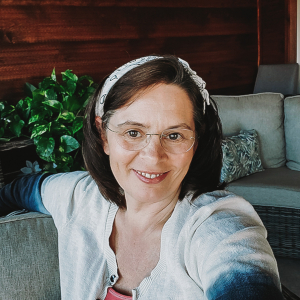 Janice Illig
Senior Conversion Specialist
Janice has been part of the SGA family since 1997. She is a problem solver by nature with an analytical mind who loves to conjure up multiple ways to accomplish a mission and weigh them all to find the best solution. Those skills serve her well as a data analyst at SGA, but may not be as appreciated by her husband when it comes to rearranging or remodeling the house.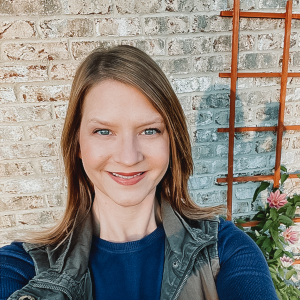 Kelly Hunter
Controller
Kelly is a CPA with over 15 years of accounting and finance experience in the YMCA movement, most recently as Controller for the YMCA of Middle Tennessee. She enjoys building relationships with clients across the country and helping them to fully utilize the SGA software to strengthen their systems and processes. She likes doing yard work, anything crafty, and dad jokes.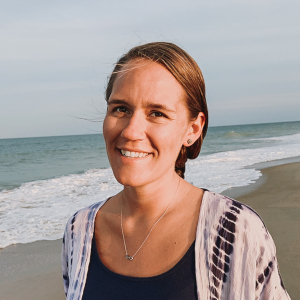 Stacey Davis
Accounting Support Director
Stacey is a self-proclaimed talker, so fielding support calls and talking through potential solutions with clients has been a natural fit since she joined SGA in 2017. For now, she loves weekends camping at the lake with her husband and kids, but hopes that one day they can live full-time out of an RV while traveling all across the United States.
Sheena Endress
Accounting Support Technician
Sheena is a natural cheerleader, whether it's providing guidance to new SGA clients or encouraging her daughters at gymnastics meets and soccer games. Although sadly her culinary degree has not been enjoyed by the SGA team since remote work began, her prior experience as a trainer at another accounting software provider allowed her to make an immediate impact when she joined the SGA team in 2019.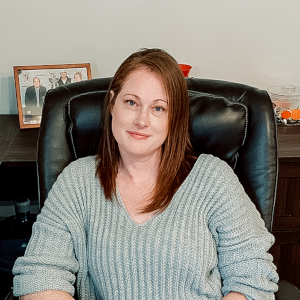 Brittany Knox
Accounting Support Technician
Brittany's background in communications helps her to build meaningful relationships with SGA clients, understand their questions and challenges, and provide clear direction. Outside of work, family time is her priority; from building sandcastles at the beach to reading together before bed, she is focused on making memories with her three children.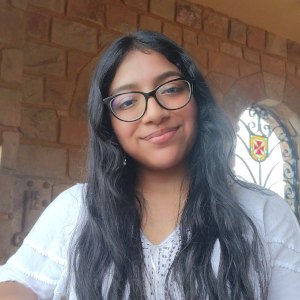 Pilar Salcedo
Accounting Support Technician
Pilar is from Lambayeque, Peru and bilingual in Spanish and English. She credits being the youngest of nine siblings for her perpetual patience and ability to get along with everyone. Although she won many city-wide running events as a kid, she now prefers to spend her spare time crafting, baking, binge watching her latest favorite series, going to concerts, biking, traveling, and doting on her 12 nieces and nephews.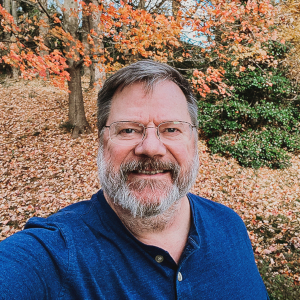 Lou Coxe
Senior Support Specialist
Lou joined SGA in 2012, bringing with him the knowledge and insight gained over 23 years as the CFO of the YMCA of Delaware. He greatly enjoys being able to still help Ys across the country, both in systems design and direct support. Although his hitchhiking days are behind him — he once thumbed it halfway across the USA! — he still travels often and stays active by hiking, biking, playing tennis, and trying to keep up with his grandchildren.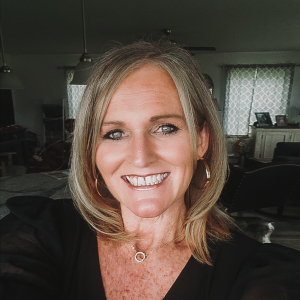 Lisa Szucs
SGA Pulse Support Director
Lisa spent 15 years in non-profit administration before joining SGA in 2018. Her prior YMCA experience — from working part-time at the front desk to serving as Senior Membership Director to leading her Ys conversion to SGA Pulse — continually informs her support of clients and design of new system features. She loves cooking for family and organizing events; give her a date, theme and budget, and she'll put together a guaranteed good time.
Shannon Gordon
SGA Pulse Support Technician
Shannon enlisted in the US Army in high school and credits her 10 years of military service for her attention to detail and ability to adapt to changes quickly. She then worked in the YMCA membership department for several years before coming to SGA, so she can easily understand and relate to the needs of Y staff and members. She loves going four wheeling with her kids or doing anything outdoorsy.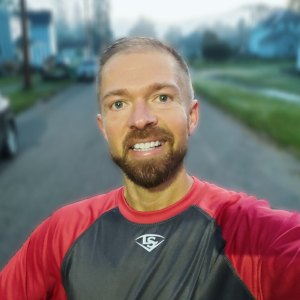 Mark Johnson
SGA Pulse Support Technician
Mark is passionate about the YMCA and its mission. He worked for the Y for over 12 years in membership, marketing, and wellness roles before coming to SGA Pulse, and he still teaches Zumba and strength classes regularly. Mark is a self-described big "kid" who loves Star Wars, Star Trek, G.I. Joe, and his obsession: Masters of the Universe. He also enjoys running and traveling, but his ultimate passion is going on cruises. If he could, he would live the rest of his life on a cruise ship.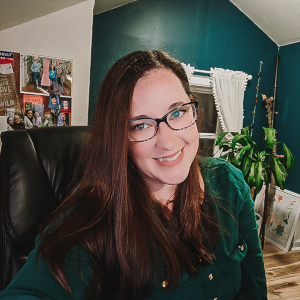 Linsey McFetridge
Report Specialist
Linsey has always been up for a challenge. After prior careers in nursing and restaurant management, she joined SGA in 2018 and quickly found her niche by becoming an expert in the SGA reporting tools. She enjoys data analysis, writing complex SQL queries, and helping clients create their dream reports. As a teen she aspired to perform on Broadway, but now sticks to singing in her kitchen while cooking or doing craft projects.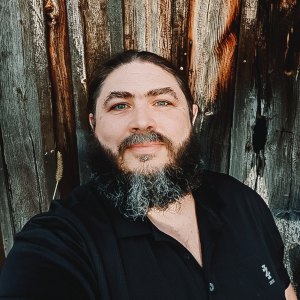 Aaron Harchak
IT Director
Before pursuing a career in IT, Aaron worked many seemingly unrelated jobs; milking cows, construction, EMS, lab technician, mechanic, and practiced as a doctor of chiropractic. His varied experience taught him that with dedication you can learn almost anything, and that has served him well in the ever-evolving world of technology. In his free time, he enjoys whitewater canoeing, mountain biking, skiing, metal fabricating, and anything mechanical.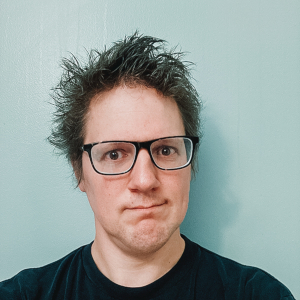 Dave Stock
IT Administrator
Dave's interests are as varied as the challenges he faces in his IT role. He likes trees, fire, scotch, cookies, mazes, guitars, sweatpants, post-impressionism, audio equipment, riddles, chess, drums, batman, comedians, pianos, sushi, movie reviews, baseball, ghost stuff, hot sauce, sandals, snowboarding, magicians, satire news, aviation, dogs, stained cherry, bratwurst, grandfather clocks, guinness chips, and long lists.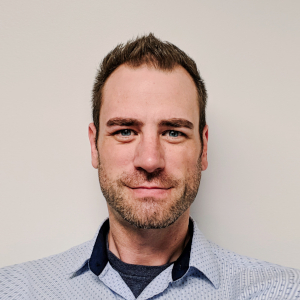 Timothy Card
IT Support
Tim completed his degree in information technology and worked in IT positions at Sheetz and several other companies before joining the SGA team in 2019. He spends most weekends gaming with friends or entertaining his beloved corgi Poncho with rockstar-esque bass guitar performances.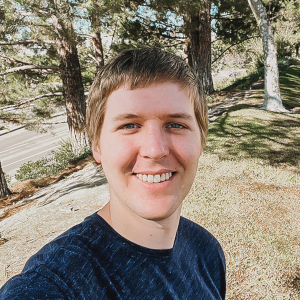 Dylan Brinkley
Senior UI Designer and Software Developer
Dylan's background in graphic design gives him a unique, creative perspective in his role at SGA, while his competitive nature from years of playing sports gives him the never quit attitude needed when the going gets tough. He enjoys disc golf and cycling in his free time, and, should he ever win the lottery, plans to leave the software world behind to become a legendary race car owner and driver.